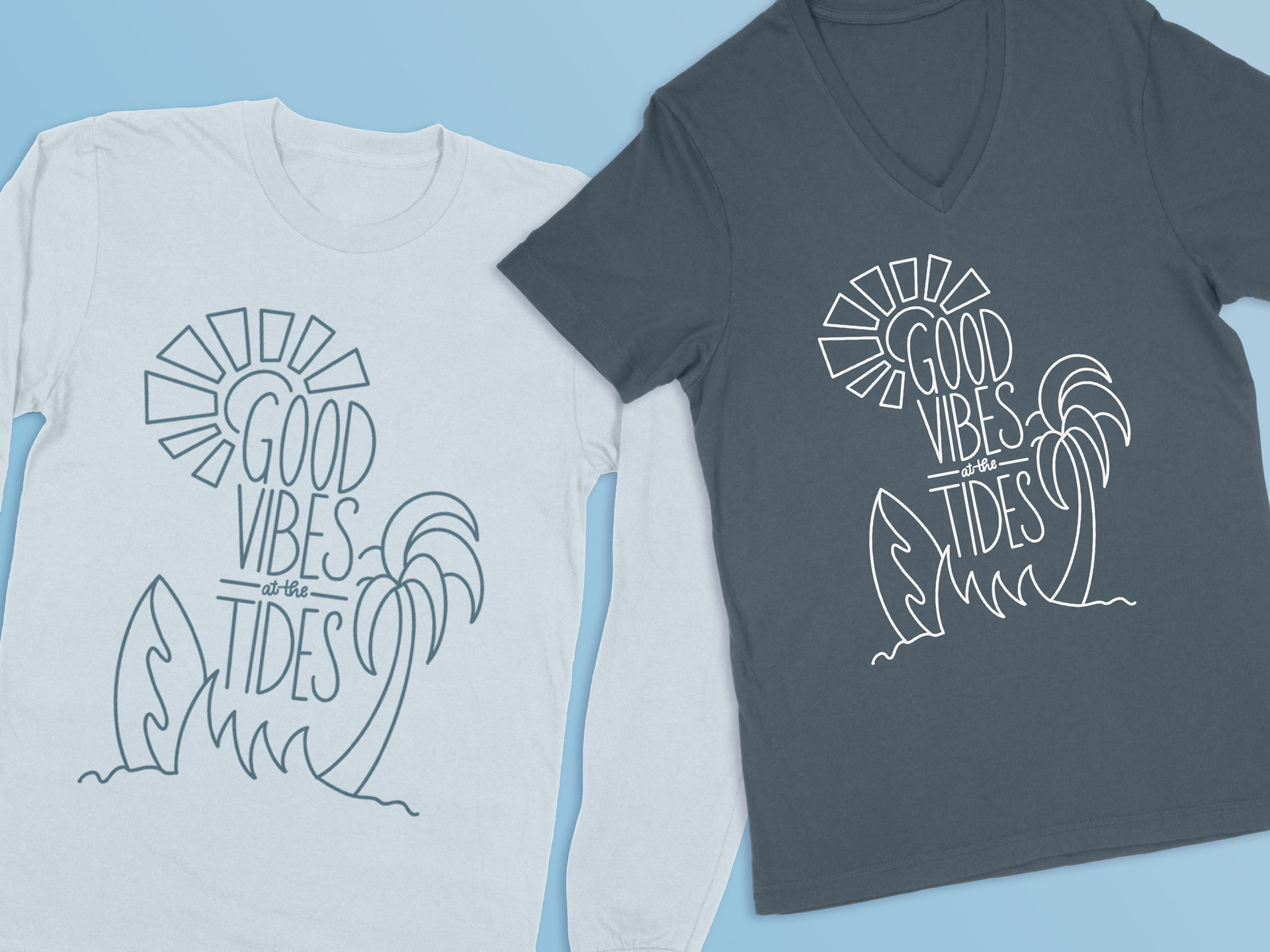 Overview
The retail department at Innisfree Hotels occasionally requests new custom designs from the marketing department. This concept was really exciting to explore, and ultimately need to be something straightforward since the design would be on apparel.
Services
Apparel Design | Illustration | Hand Lettering
Apparel Design
The design was drawn in Procreate in a monoline style with tall sans serif hand lettering. It features a surfboard, some waves, and a palm tree all under a large sun. The quote reads "Good vibes at the Tides." Good vibes, indeed.

Some of the other sketches that were not selected for the final product used brush lettering and different beach elements, like a beach ball and towel.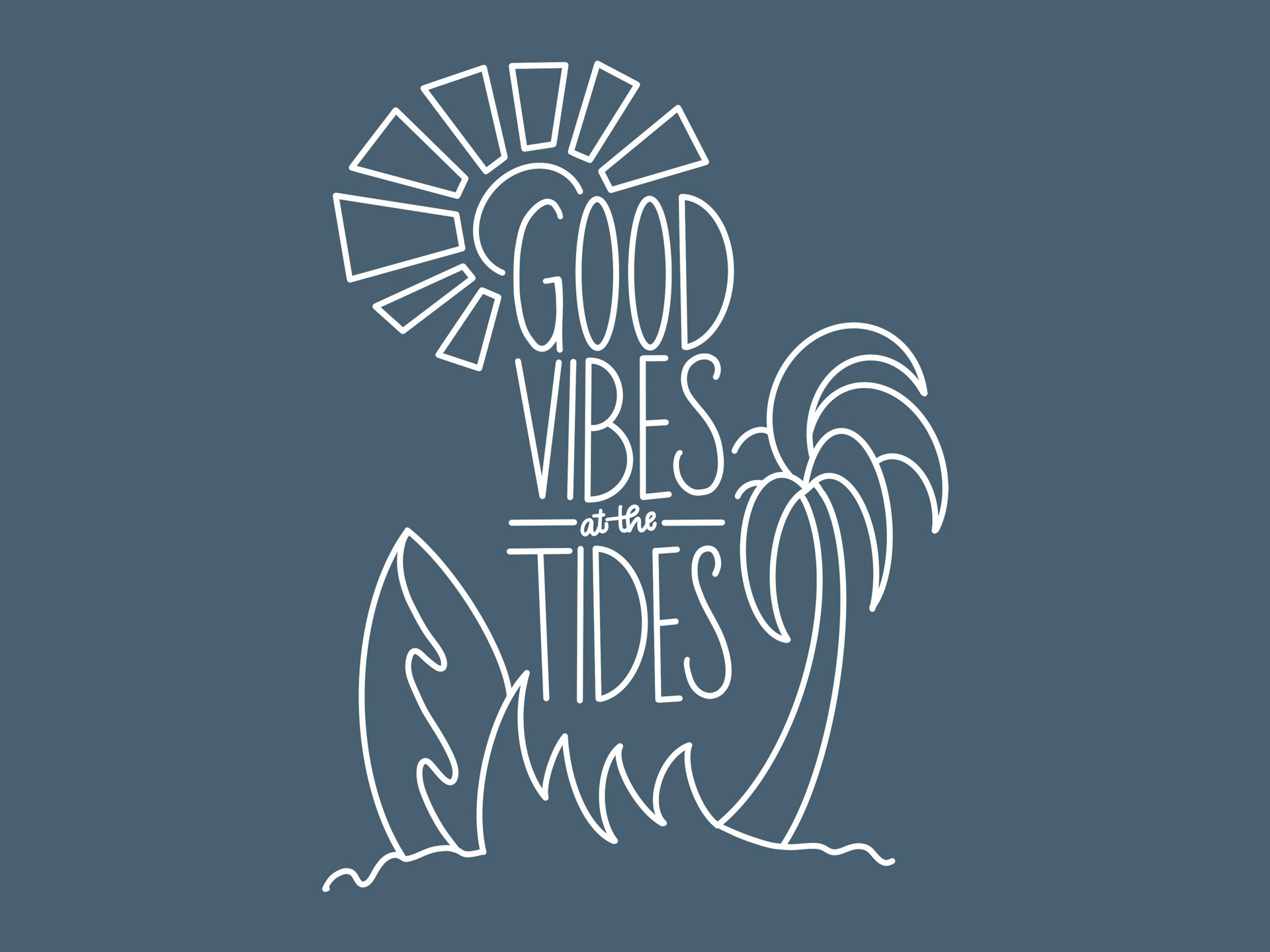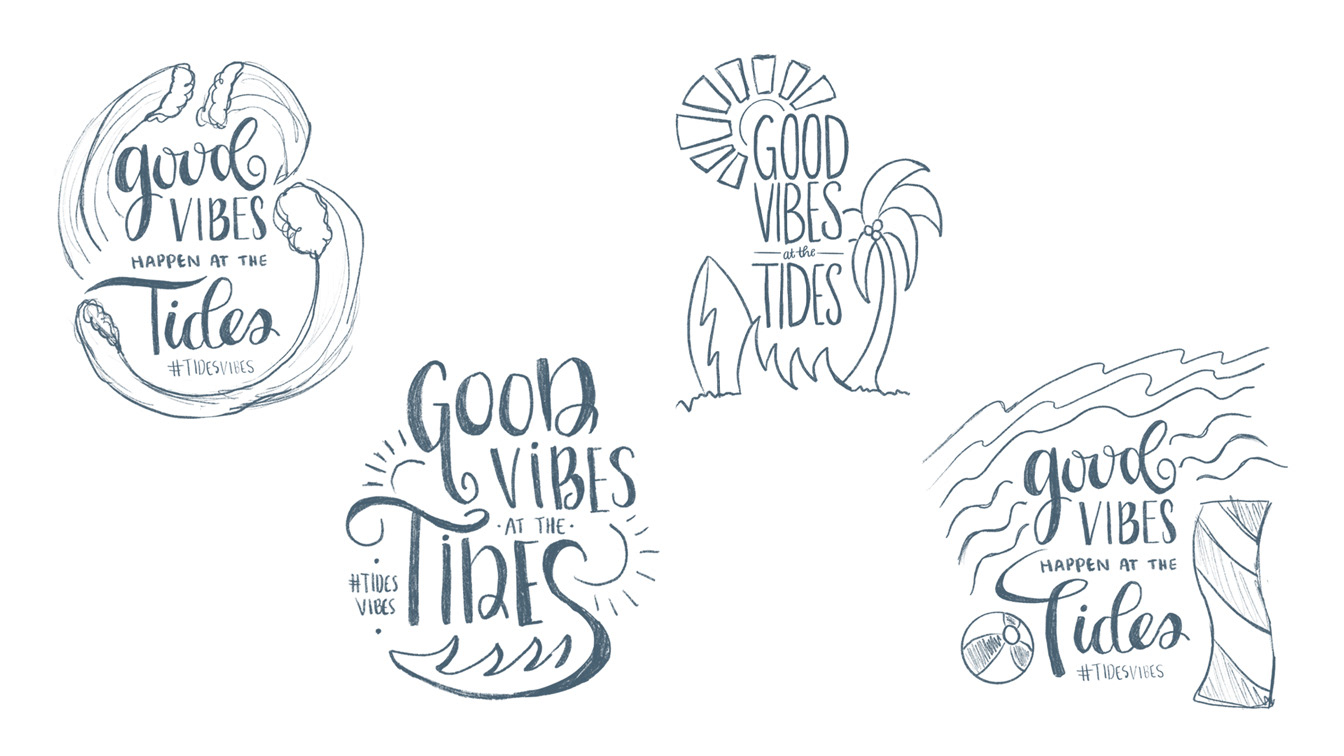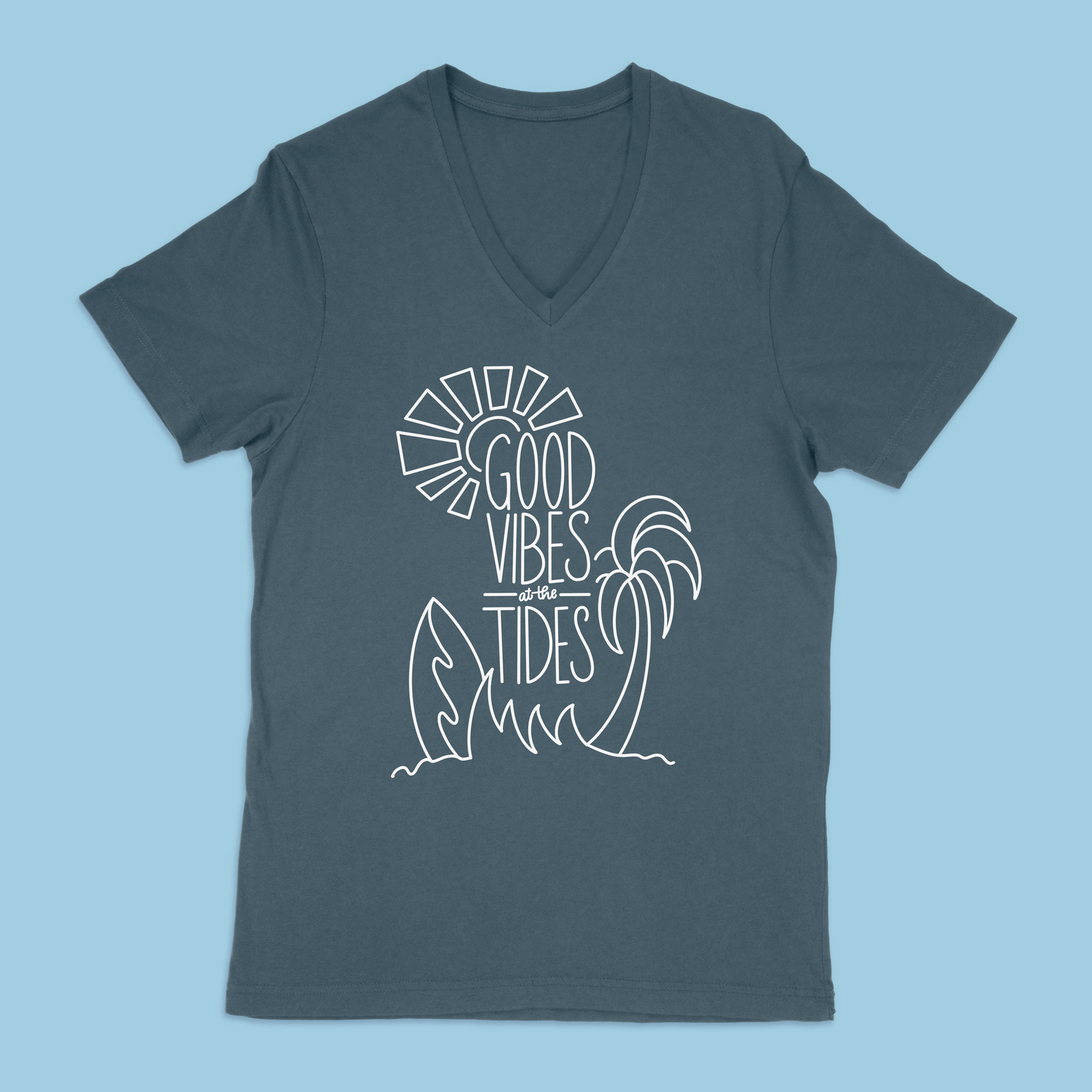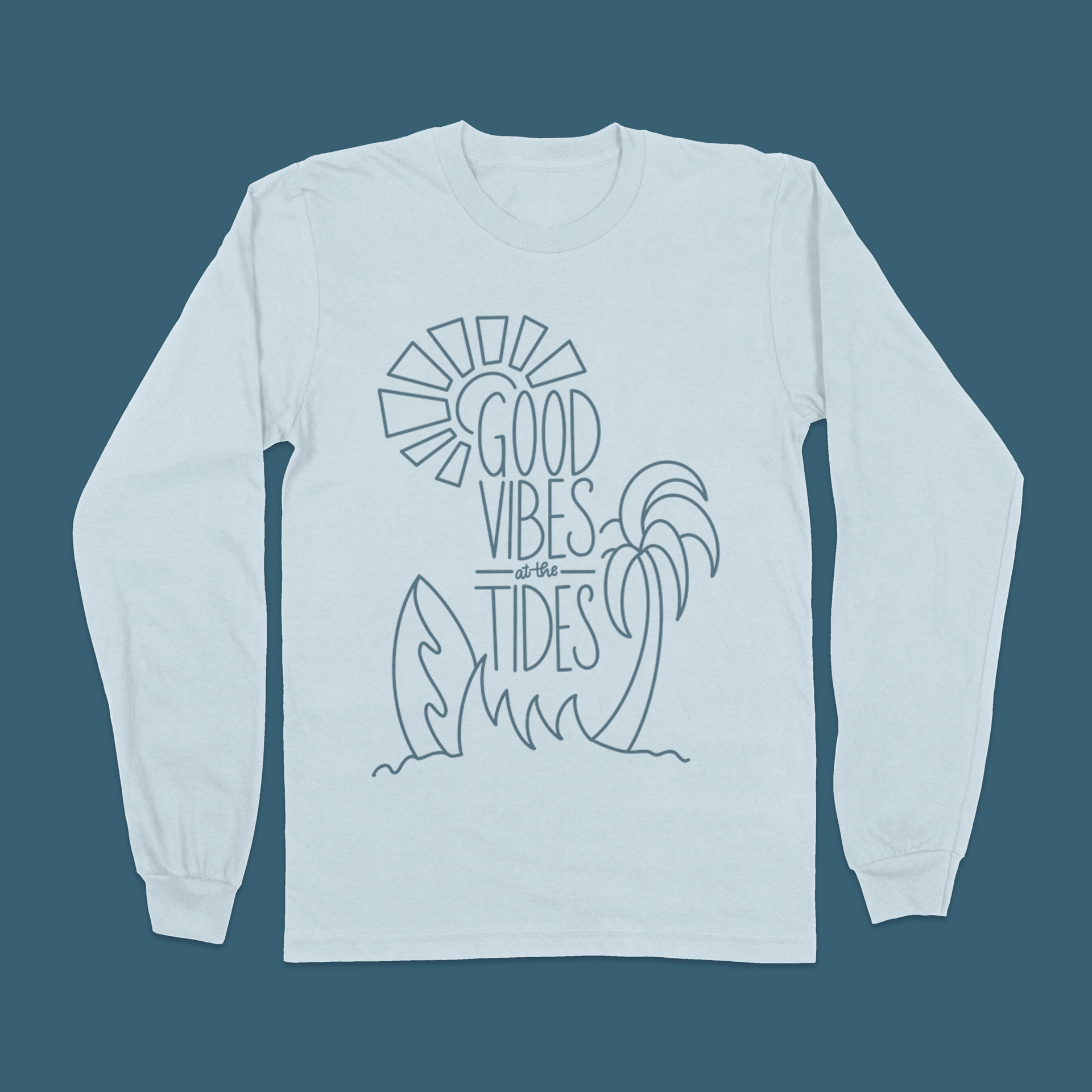 Let's work together!
I am available to design apparel and merchandise for your retail brand.