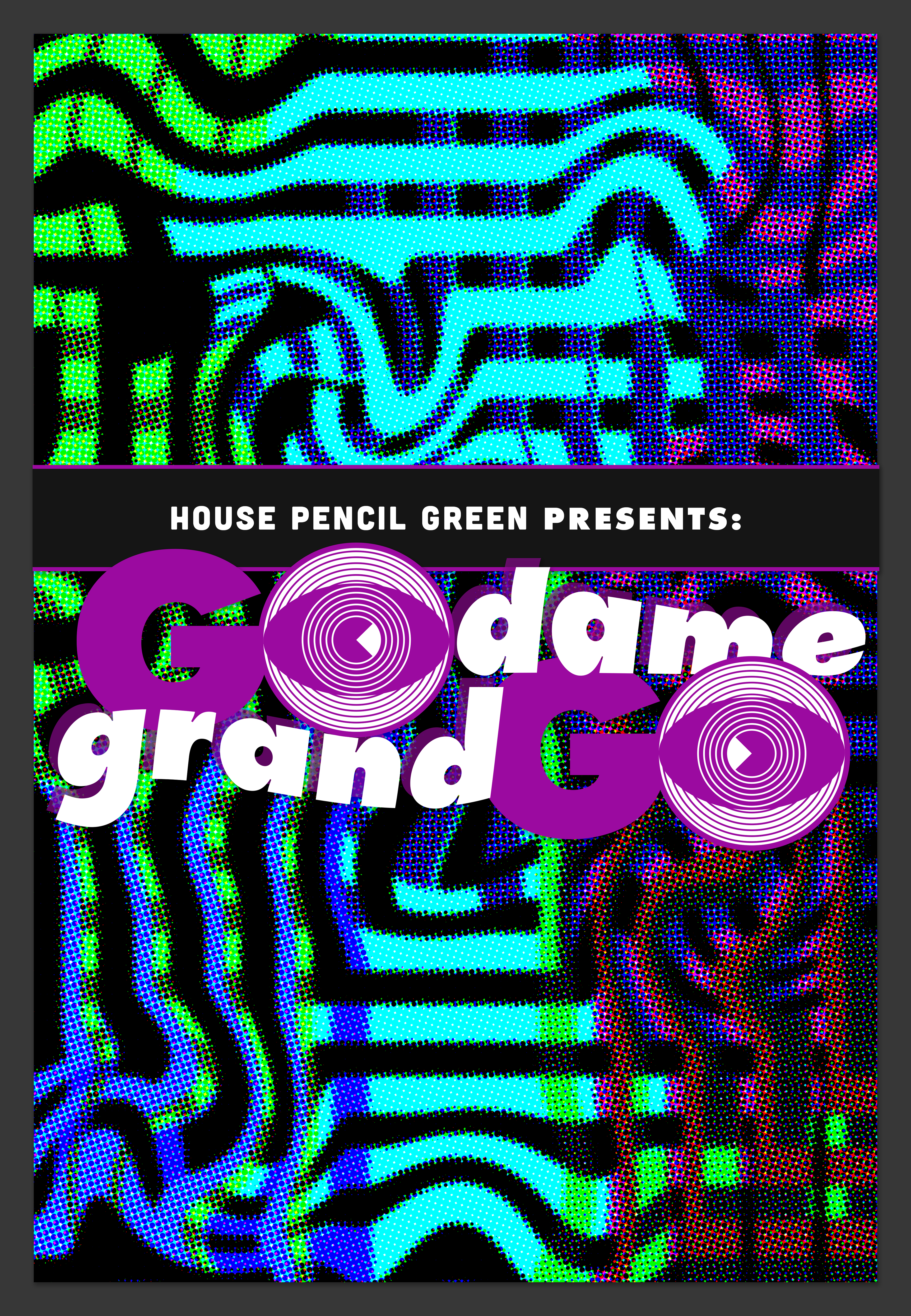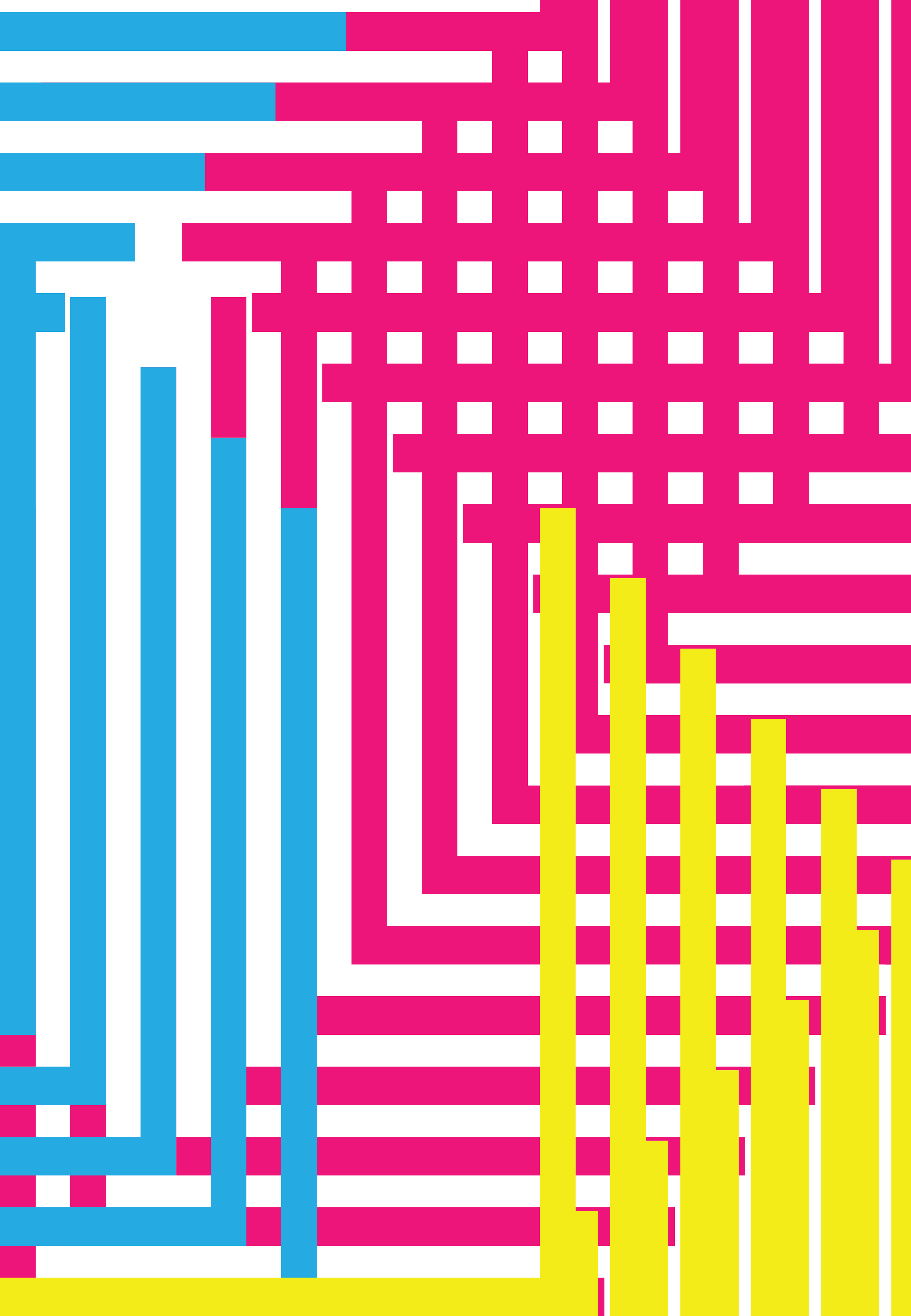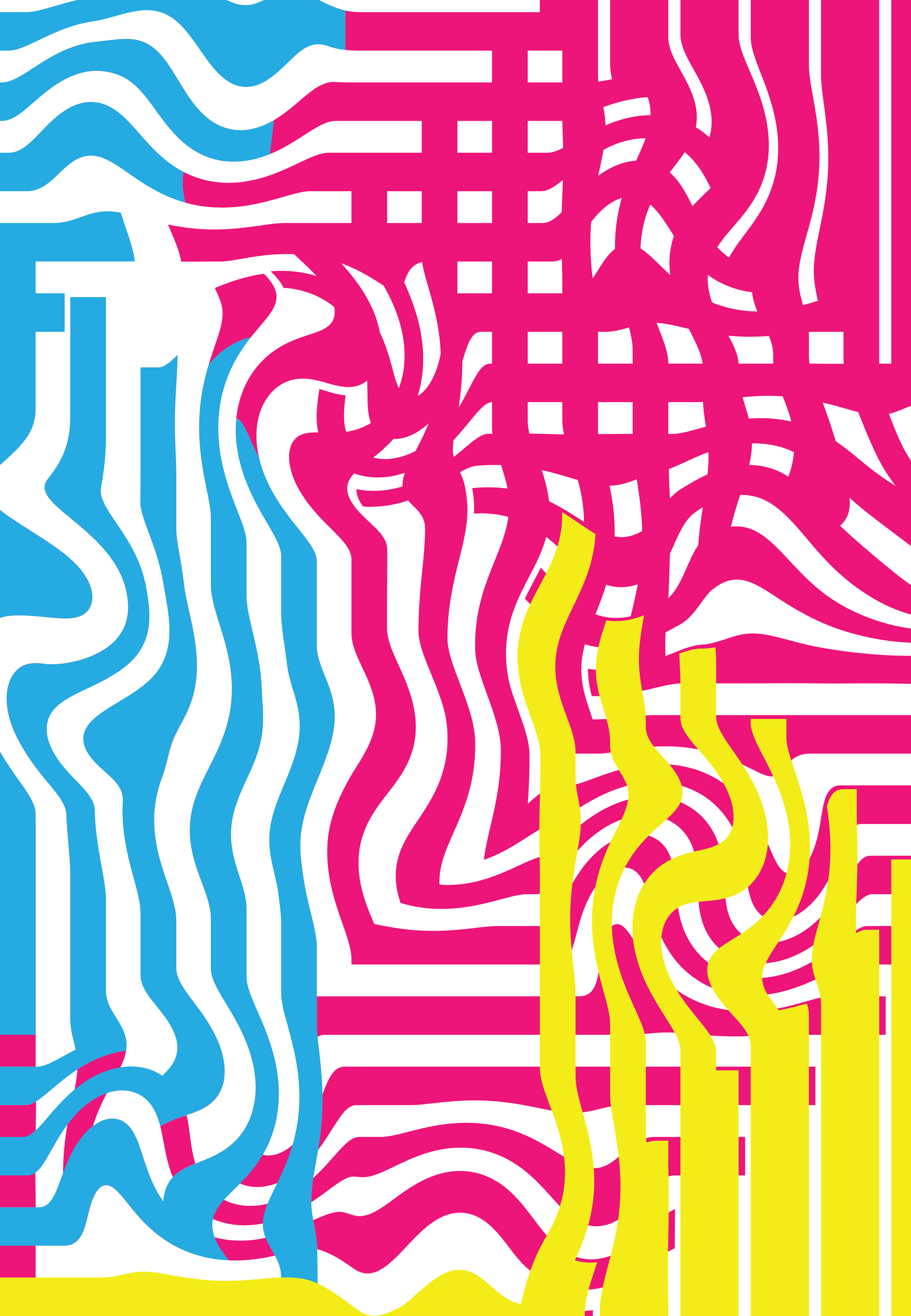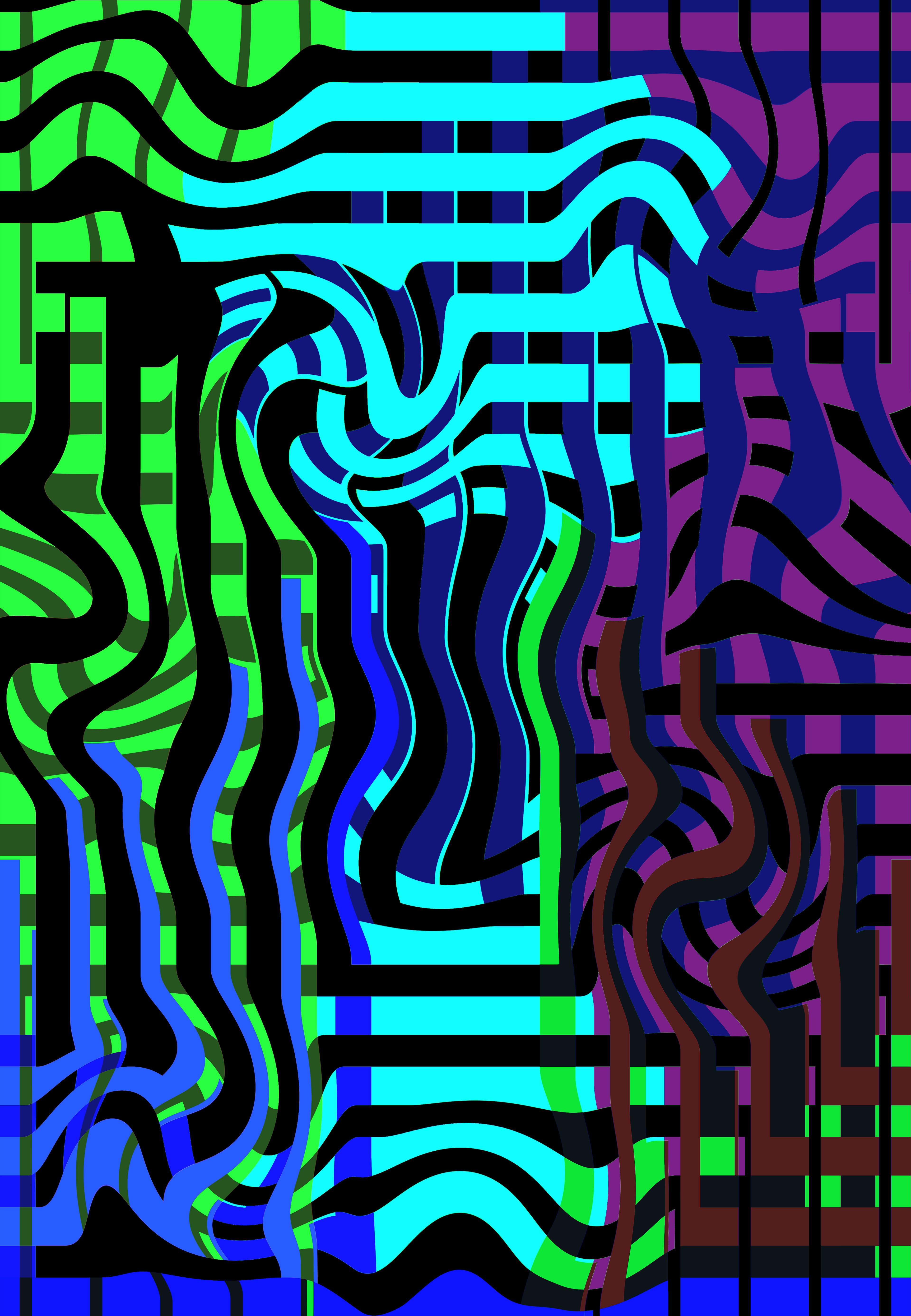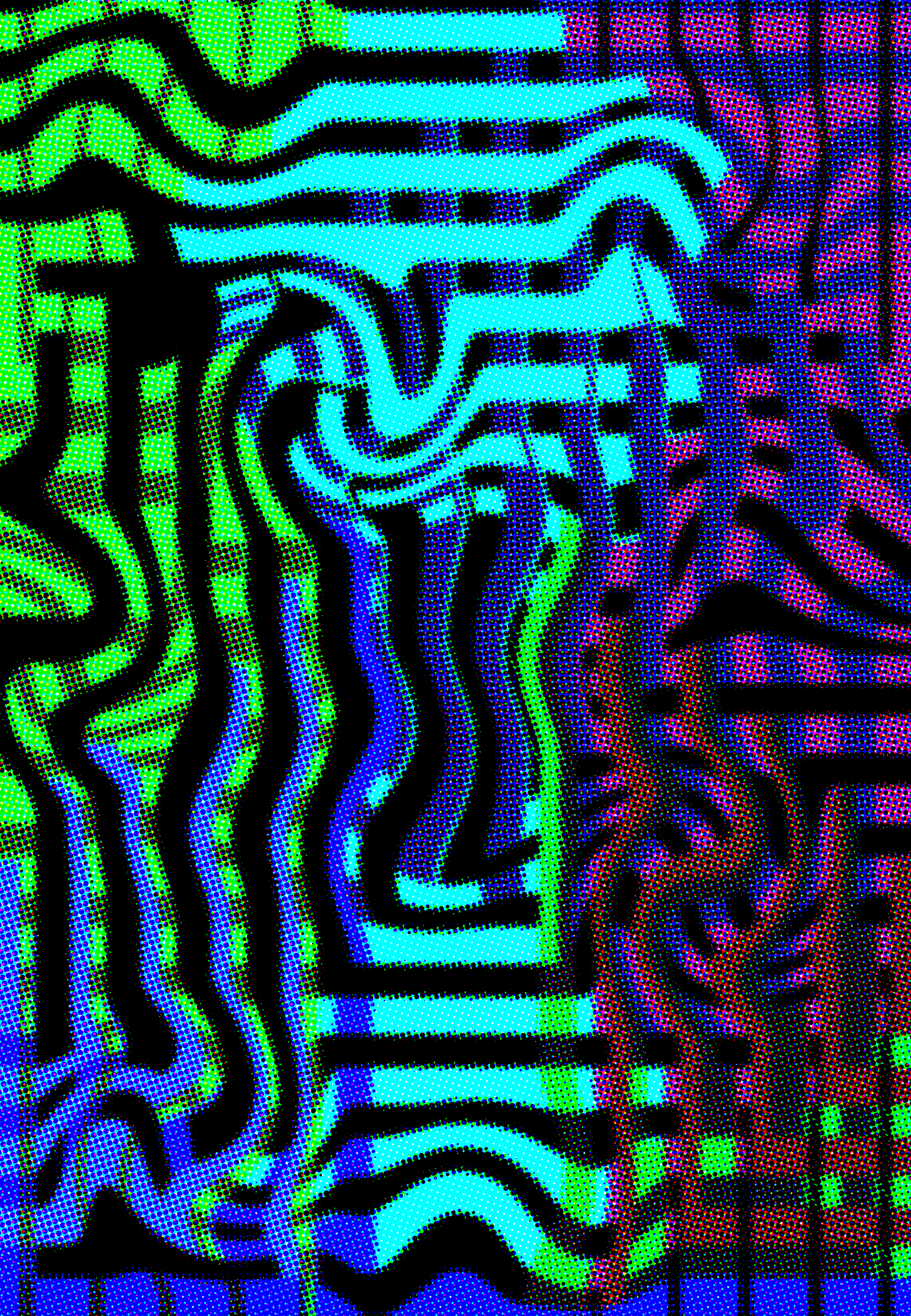 Pattern editing process. For this pattern, I created the original design in Illustrator, and then used the warp tool in Photoshop to alter it. Finally, I changed the blending settings and added a half-tone filter.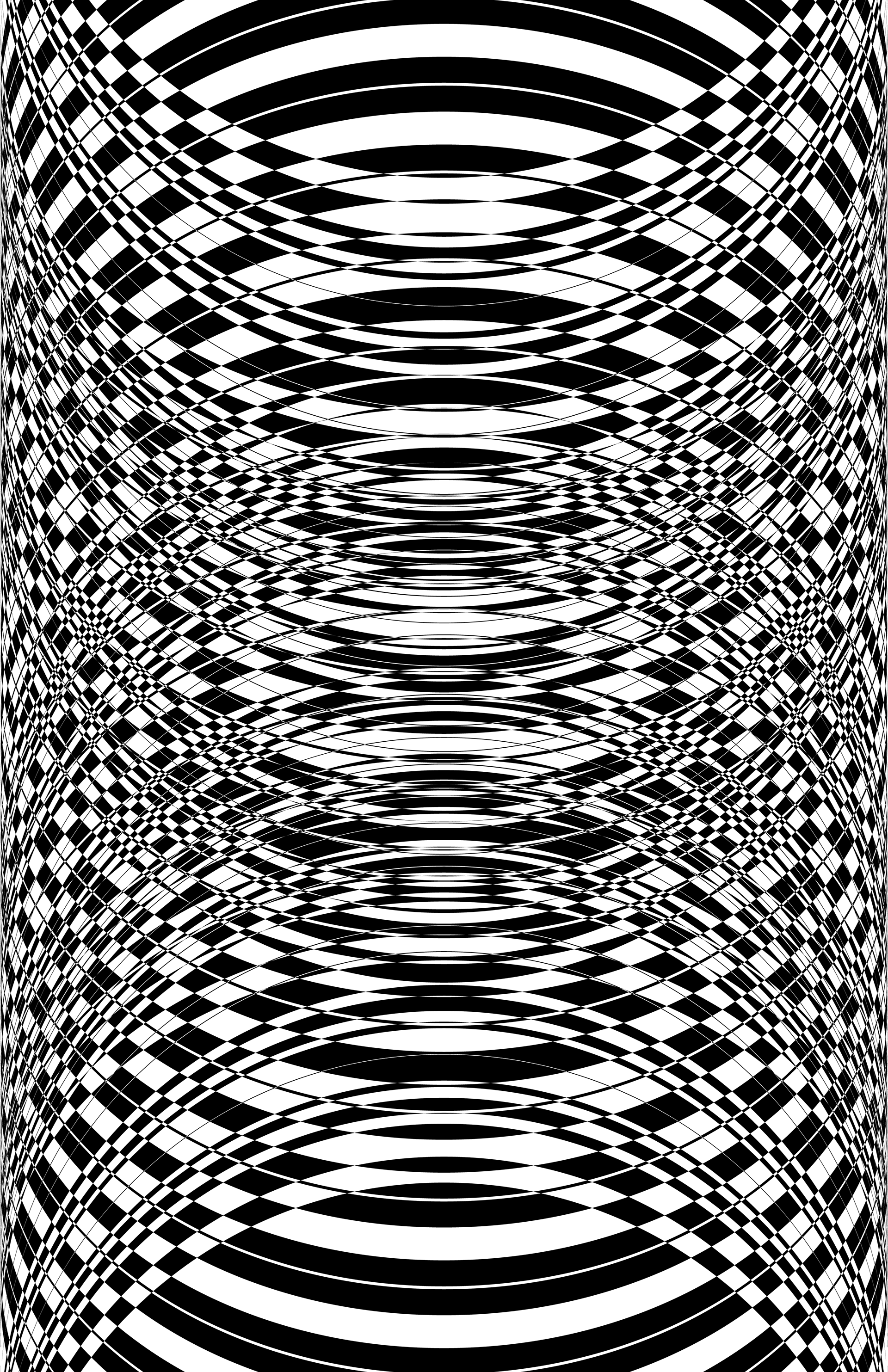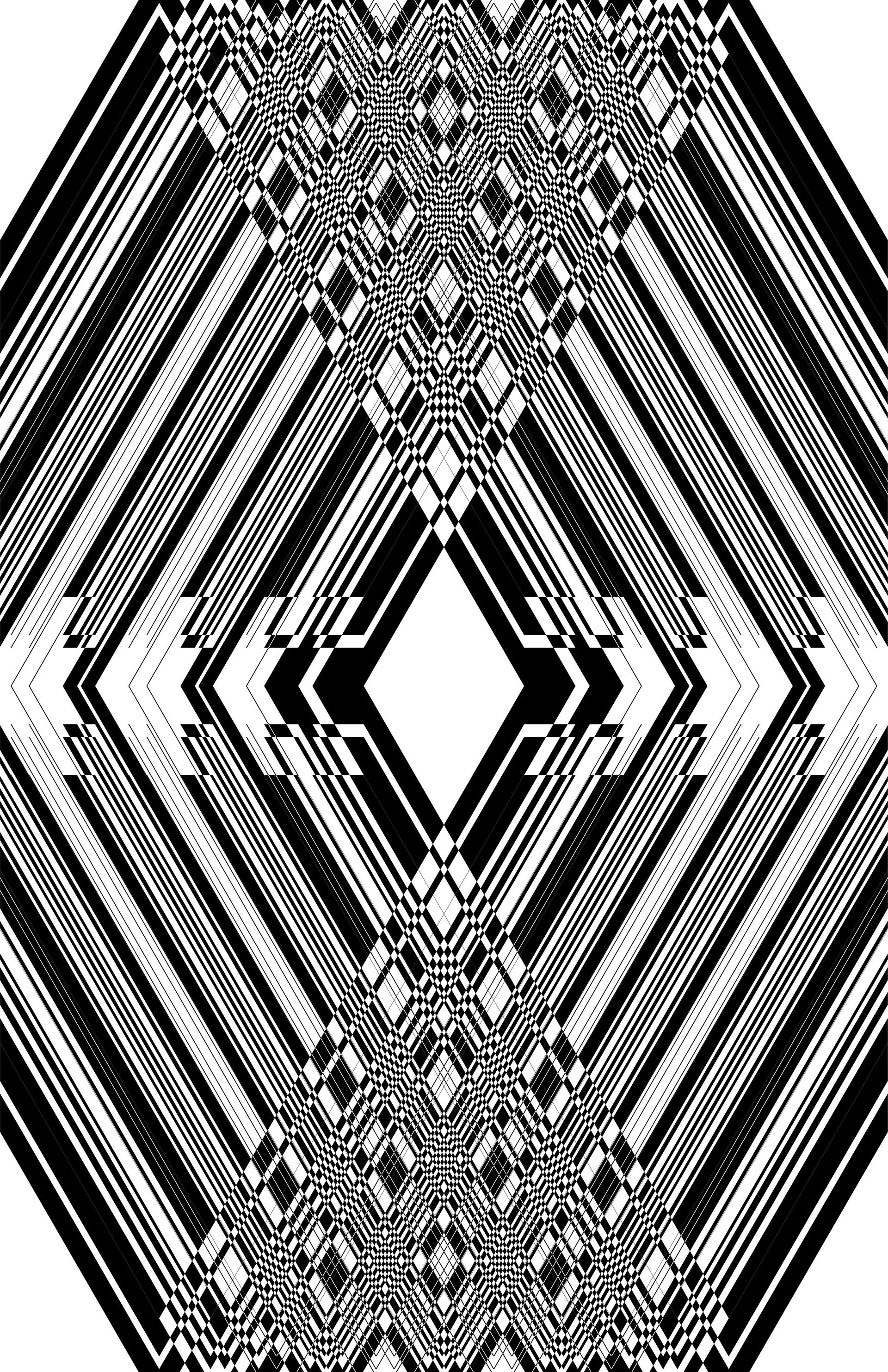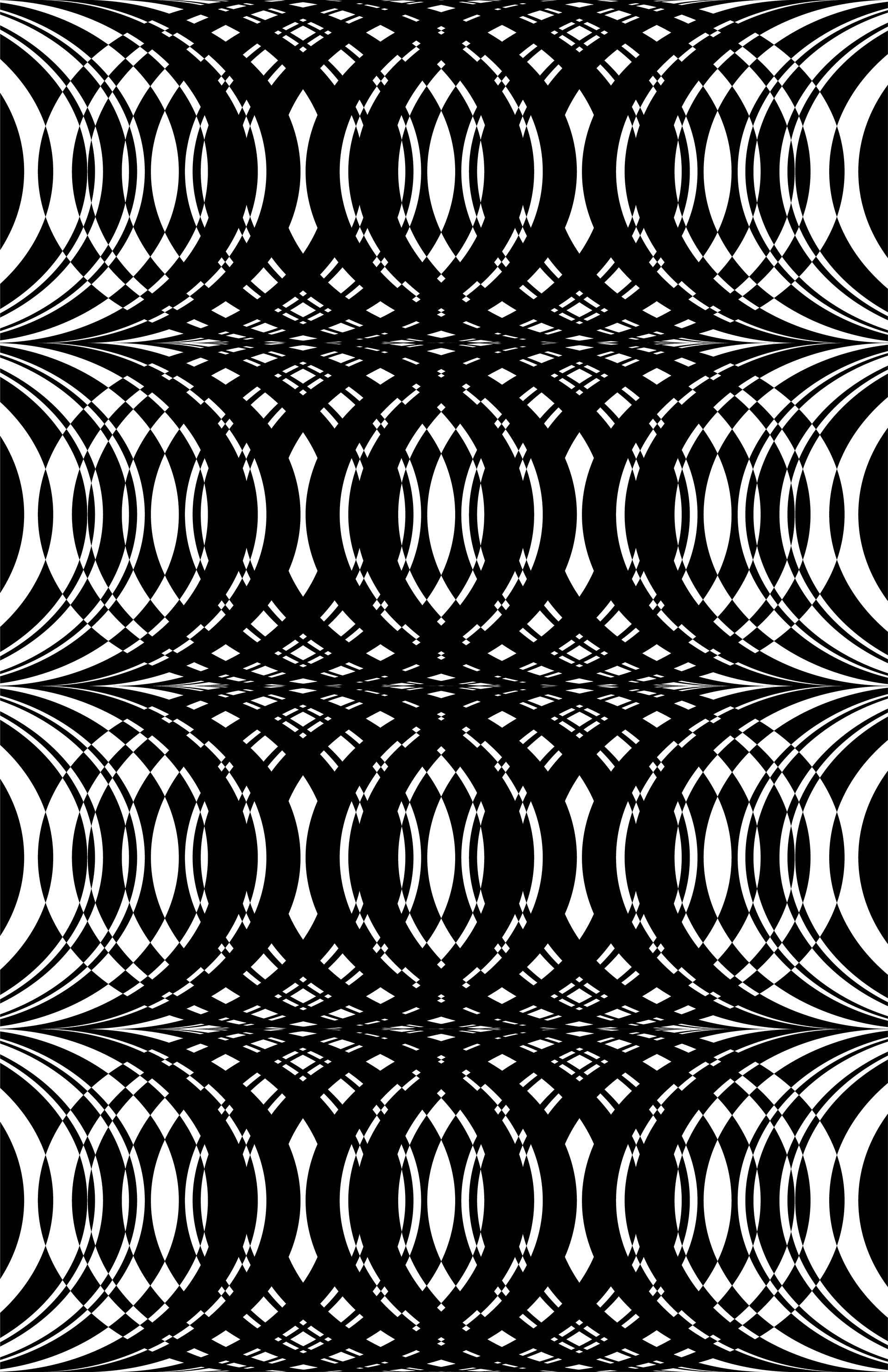 These patterns were also made in Adobe Illustrator. I primarily used the Pathfinder tool to create new slices from an original duplicated shape.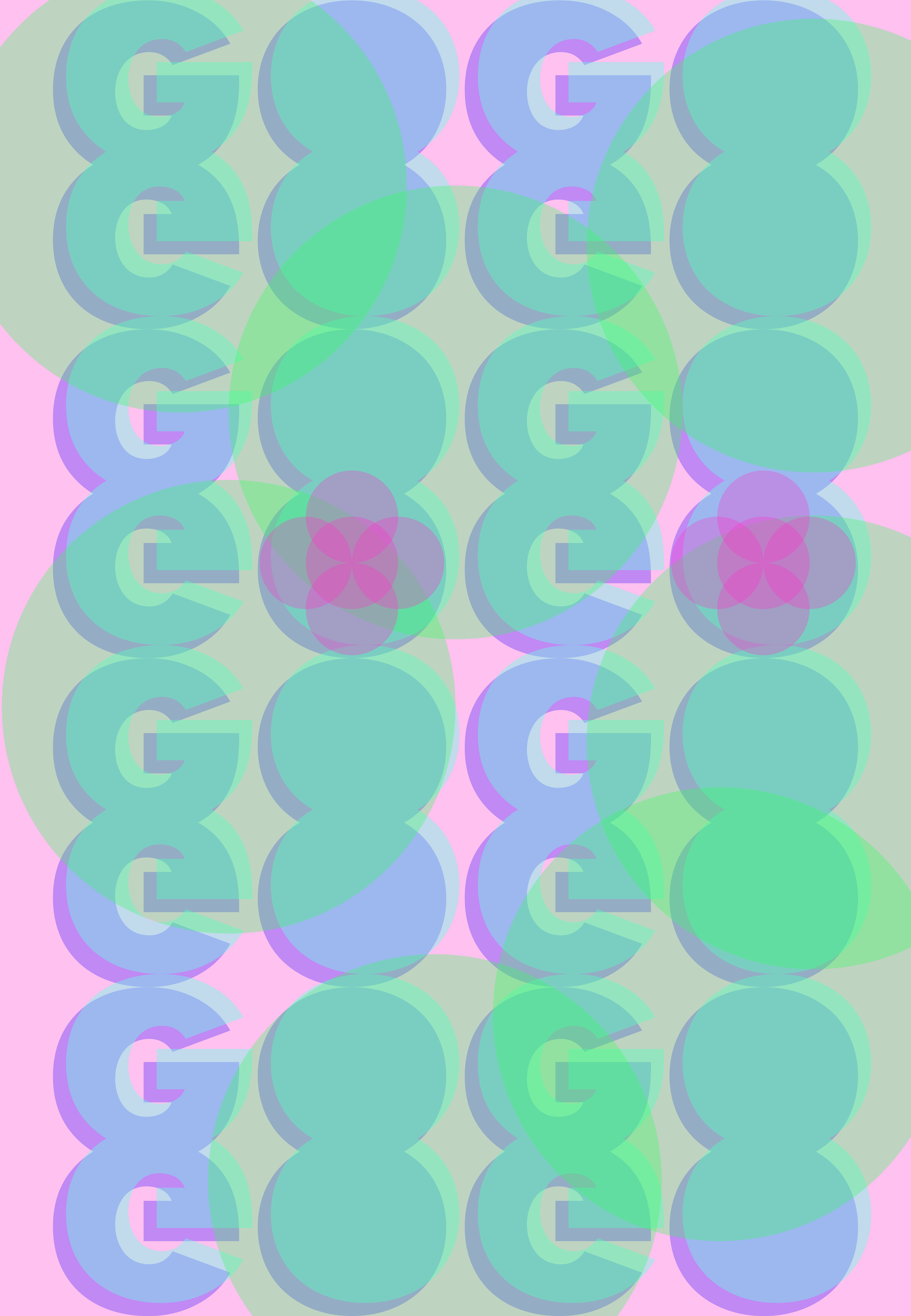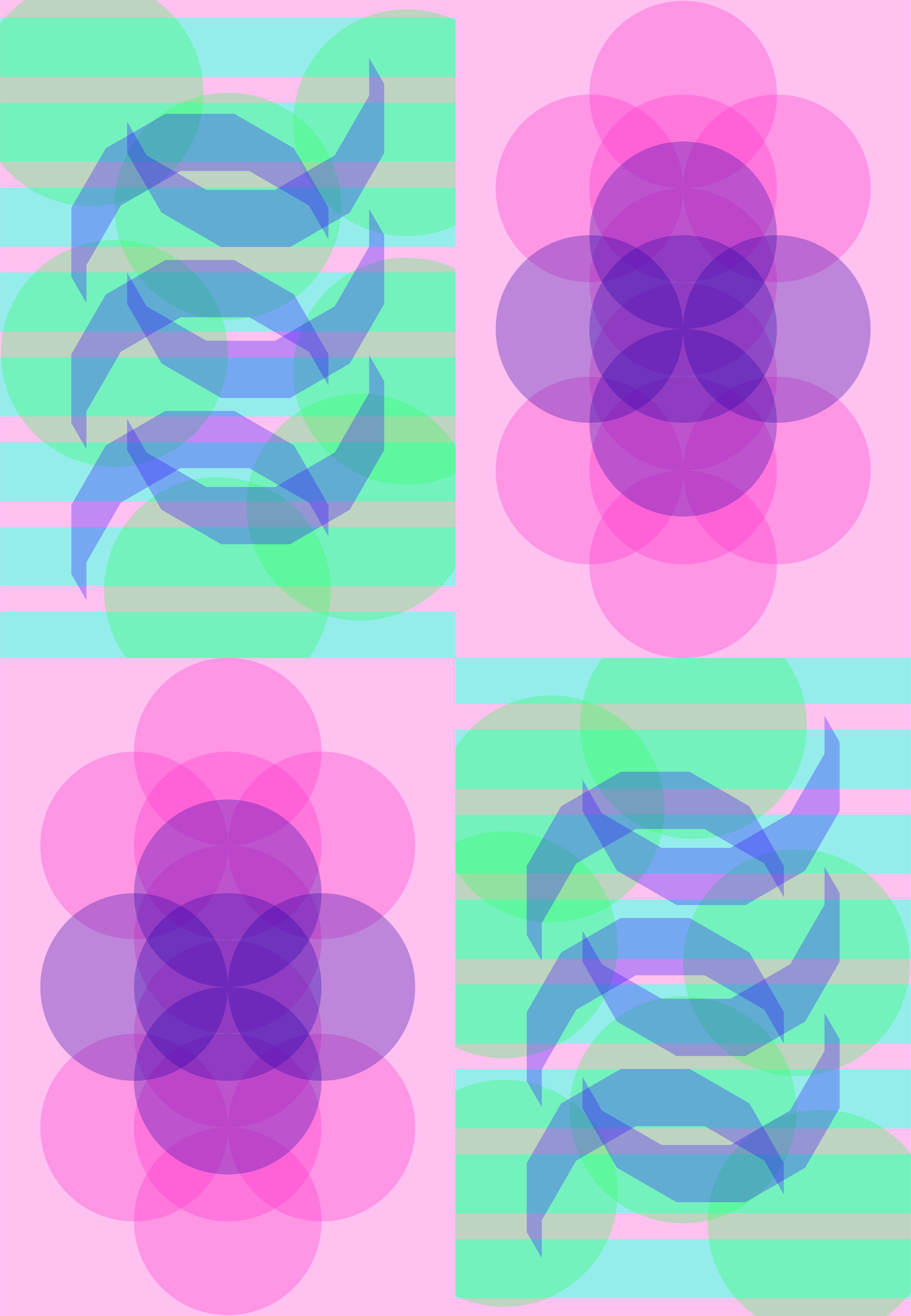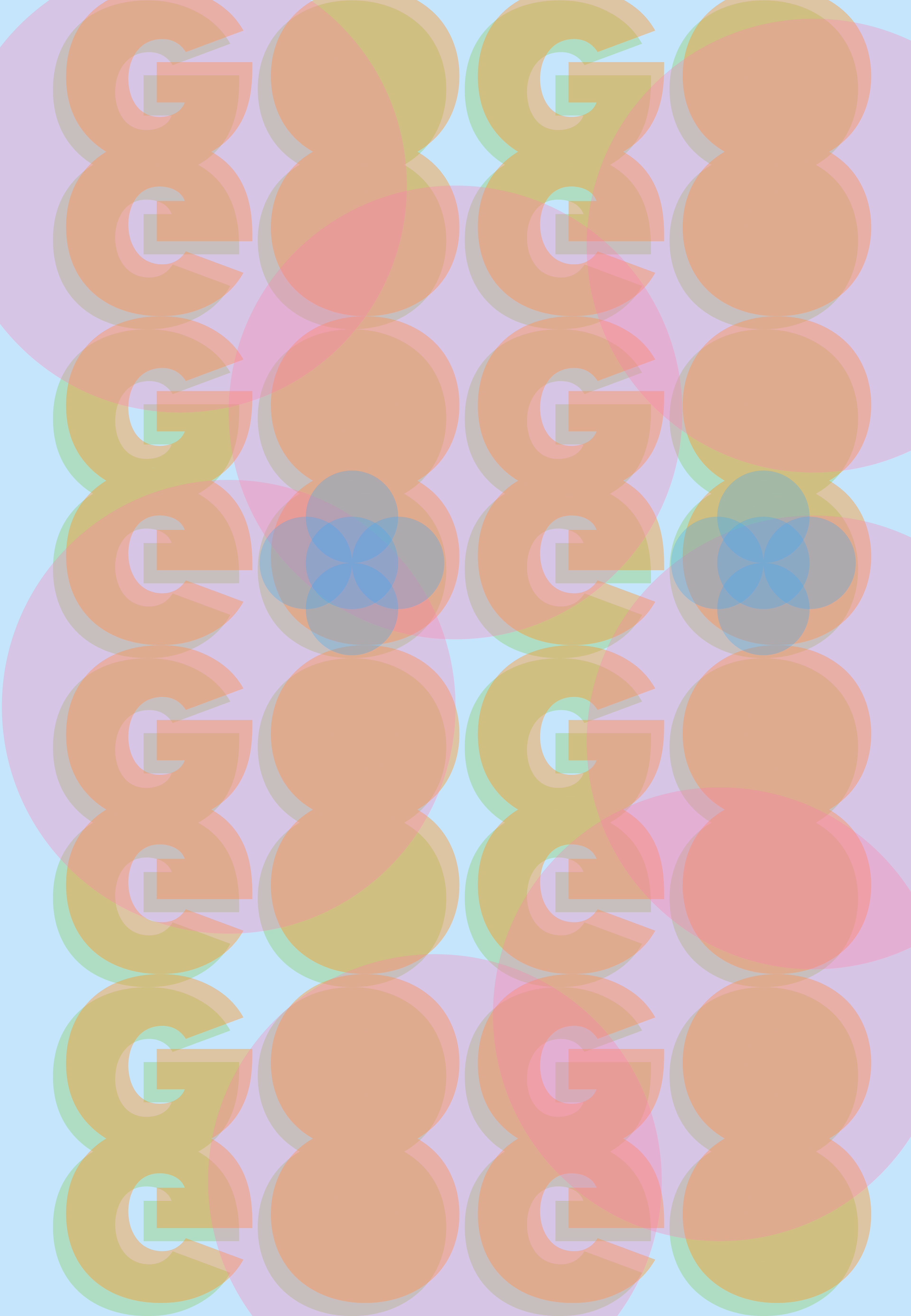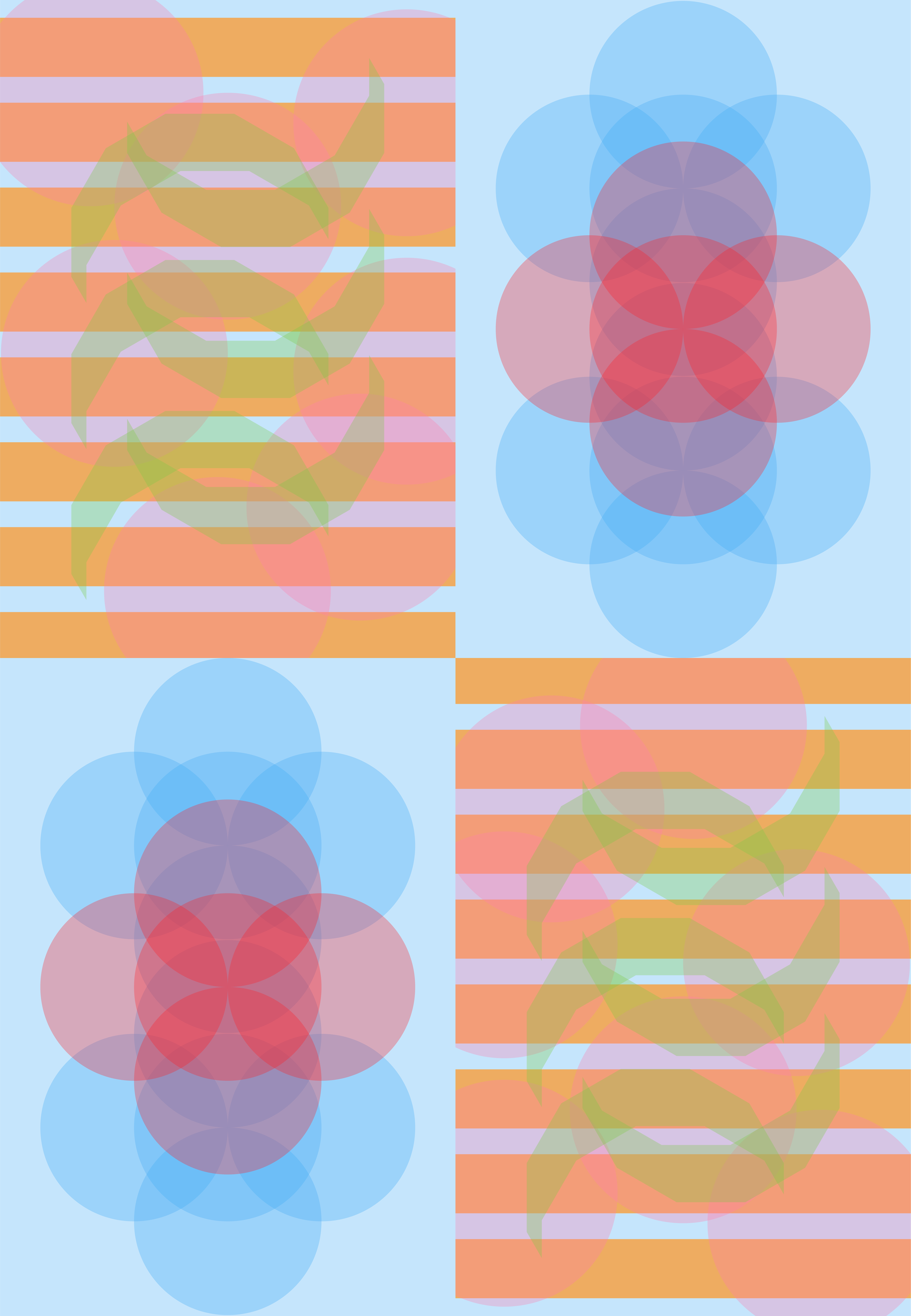 For these two sets of designs, I used transparencies in Illustrator to replicate a risograph print effect.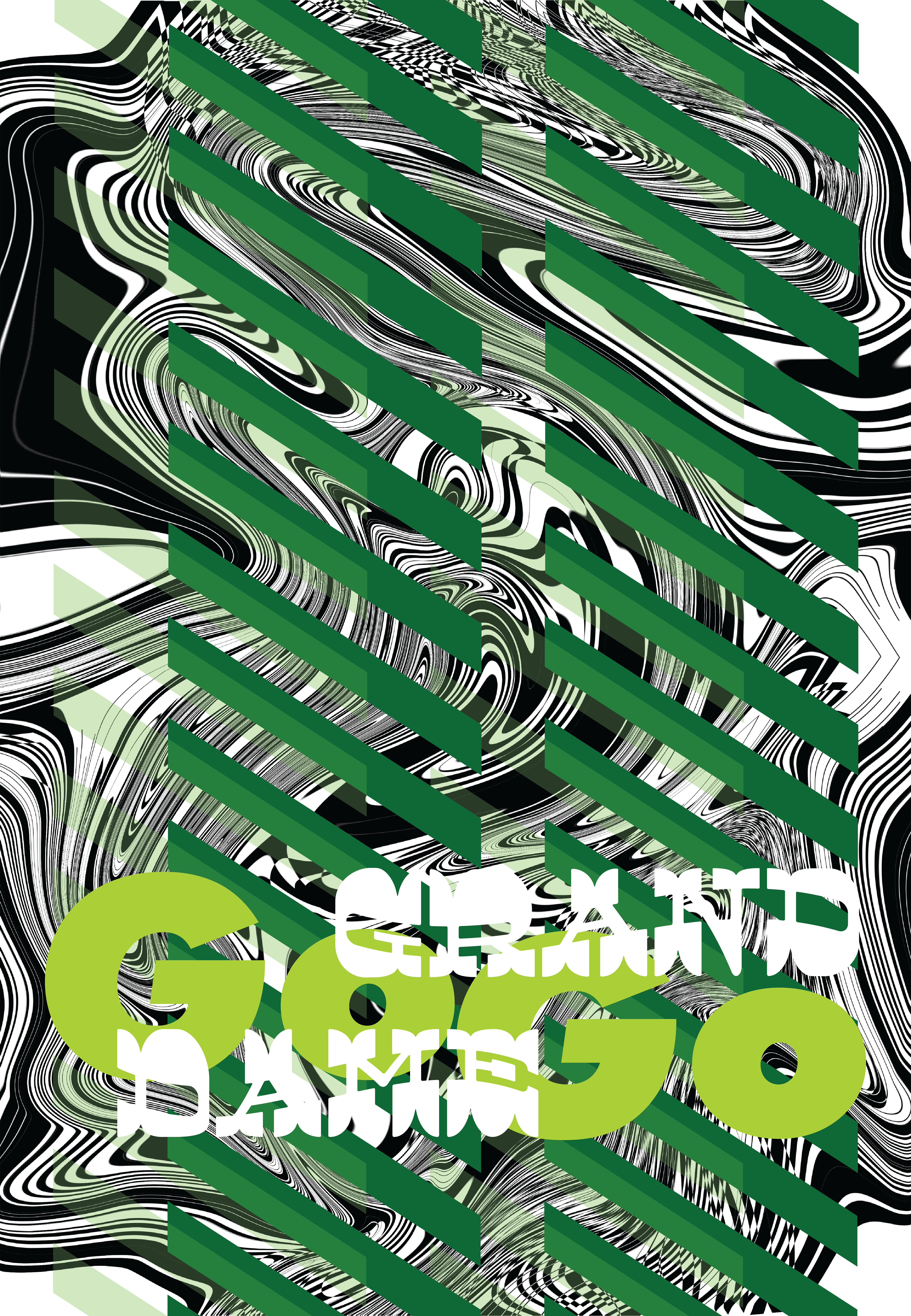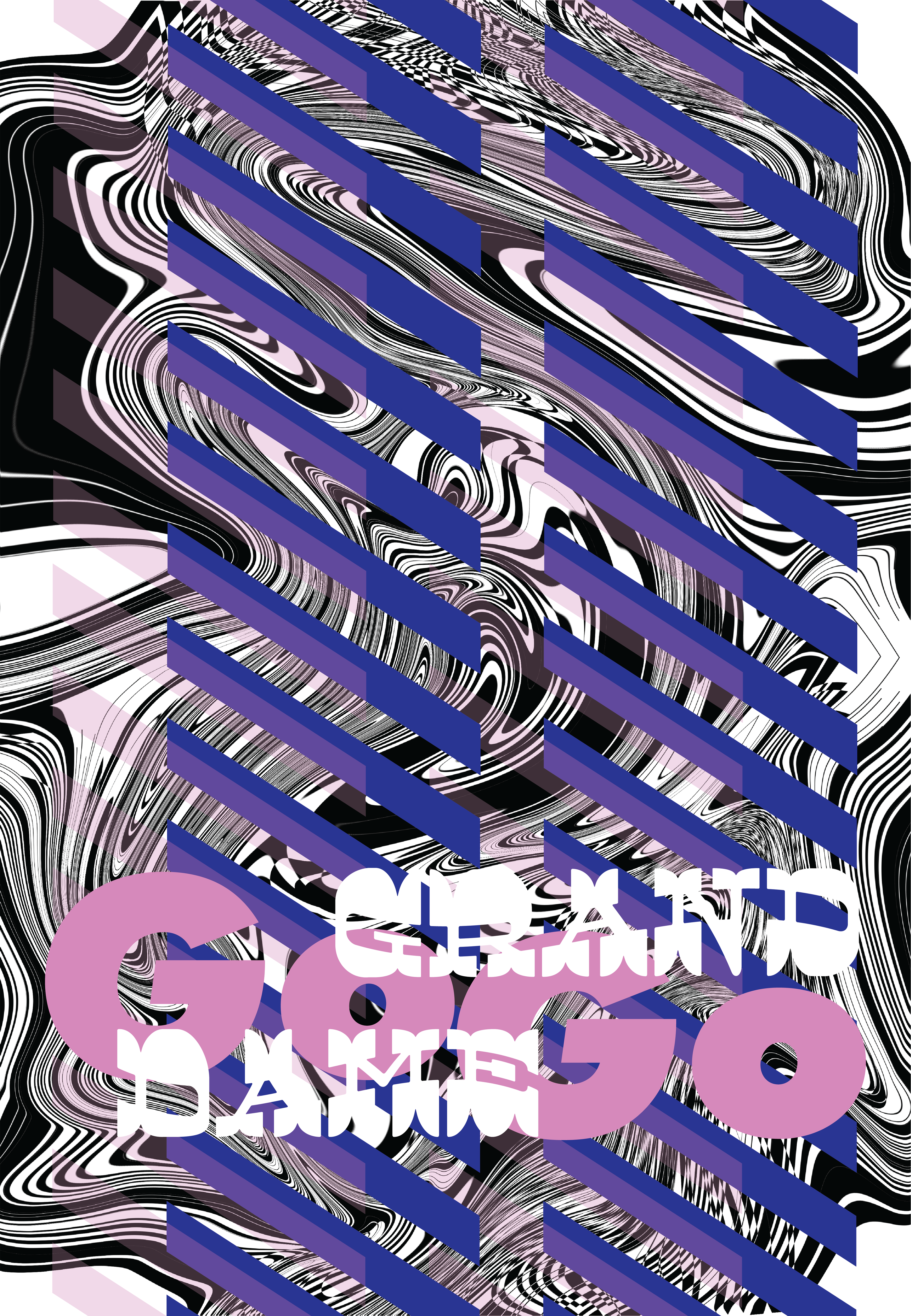 Finally, these two designs were made in Illustrator and Photoshop. The pattern in the background was made in Illustrator and then warped in Photoshop. Then I added more shapes and the text.